I-Shine Cleaning Services
We create the perfect shine…everytime!
Are you tired of cleaning or can't keep up? Don't have the time? No problem, we can fill in and help out! Contact us today for your free estimate!
We offer weekly, bi-weekly, and monthly residential and commercial cleaning services in Estevan, Weyburn, Stoughton and the surrounding area. We also offer carpet cleaning and move in/out cleanings.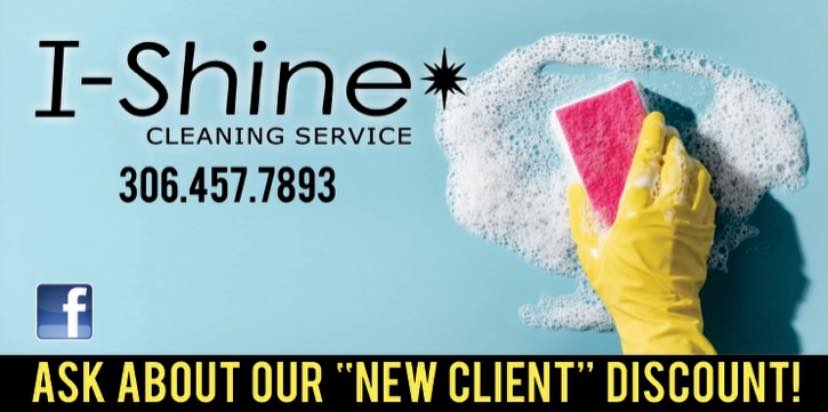 Mission & Values
Why Choose I-Shine Cleaning Services
Consistent
We offer weekly, bi-weekly, or monthly cleaning services 7 days a week. We don't leave until the last stain has been removed.
Reliable
We are on time. We understand the importance of communication. We will let you know if there is an issue. We are here to answer any cleaning questions you may have.
Affordable
Living a relaxing life doesn't have to cost a fortune.
We make sure we stay within your budget. Contact us today for a free estimate!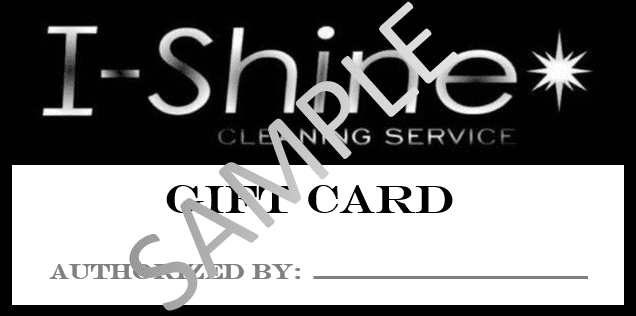 Purchase
Gift Certificates
Looking for the perfect gift? We offer gift cards!
We serve Weyburn, Estevan, Stoughton and surrounding areas.
Testimonials
What People Are Saying
I had I-Shine come out to clean a place after a previous tenant left it a mess and I am so happy with how it turned out! Very professional, quick, inexpensive, and thorough. Thanks I-Shine Cleaning!!

Have had I-Shine clean my house on several occasions now and the professional service is unmatched. I would highly recommend their service to anyone both as a result of excellent service and great price point !!

Professional cleaning at its best! Love the reminder text message the day before, the place smells clean and the work is always consistent. They do what they promise and are very well organized. Highly recommend. I use them for all my rentals and have not been dissatisfied yet. Thank you I-Shine.

Dakota is truly amazing! She brings a whole new level of professionalism to the cleaning industry! I have worked side by side with this girl in the passed and for her young age she could easily do laps around me lol that's very rare for this day and age to see those qualities in someone so young! Hire her and would definitely vouch for having no regrets!!

My house sparkles.
Dakota and her team did an amazing job with the initial top to bottom clean. I couldn't be more pleased.

So my house is 95% carpet and stained from my dog and child. I-shine did an amazing job cleaning my carpet and getting all the stains out!